Sea kayaking among thousand of islands in a unique coastal landscape unlike any you've ever seen!
Welcome to Kayak Paradise St. Anna
Sea kayak company for archipelago tours in Sweden
Do self-guided tours or guided all inclusive tours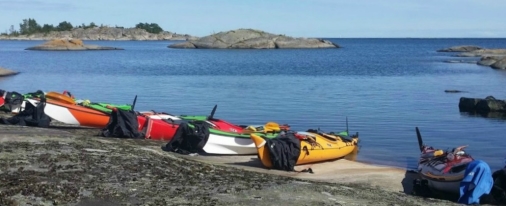 18 different kayak models, total for 90 persons
Beginners as experienced, kids and adults up to 130 kg all can find a kayak for their self-guided tour to a favorable price
We have for rent both single kayaks and double kayaks.
When you hire your kayak you will get fully equipped kayak, safety gear and all our knowledge of kayaking and St. Anna archipelago.

Of course you can get fully equipped with all camping gear from us

The easiest way is the best way to enjoy Paradise
Want to have a maximum relaxing kayak holiday? Bring your own group (min 4 people) and choose a all inclusive guided kayak trip among a maze of islands and skerries. Paddle in peaceful nature, enjoy delicious meals made by the kayak guide and camp in tents on smooth sun-warmed rock slabs on your "own" wild island.
You can choose which days you like to visit the the Kayak paradise.
You bring your summer outdoor clothes the rest is included. read more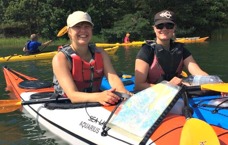 Start your trip along with a professional local instructor
Kayaking together with us is so much more then just a max safety tour. You will get a more ergonomic kayaking technique and good training in navigation in the archipelago. Your kayak tour will get so much more value when you get more knowledge about the area you are surrounded of.

Private instructor price is the total price for your group (1 - 8 person)
1 hour 450 SEK / 2 hour 800 SEK
3 hour 1100 SEK / 5 hour 1700 SEK / whole day 2500 SEK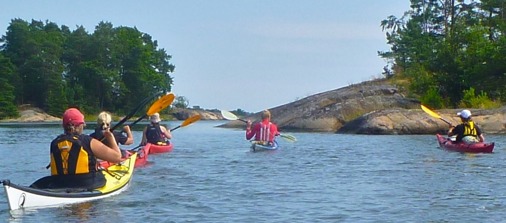 The Saint Anna archipelago is yours Kayak paradise!
The surrounding archipelago hosts thousands of islands ranging from fairly large, such as Norra Finnö (bridge link to the mainland) where our rental is situated to very small ones. Some of the islands are populated but most are not, making St. Anna the ideal place to experience the Swedish Baltic sea. It is never difficult to find a quiet and beautiful island on which to camp on and have a dinner in the sunset. Let us guide you to a awesome kayak holiday in a stunning setting for outdoor living, among countless islands and skerries.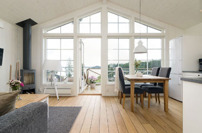 Comfort living!
Best option if you want to experience the archipelago by kayak but still live extra comfortably is to stay in one of our neighbour's cabins with hotel standard.
​They are only a few meters from the sea and close to restaurant and bistro.
There is also a modern camping for caravans and tents in the area.
Turn directly to the
camp place and cottage
Phone: + 46 121 51133